Your Business Is Probably Like Most, Built On Referrals & Word of Mouth.
But instead of your happy customer telling a few people offline how great your business is, help them tell the hundreds or thousands of people seeing you on Google & Facebook each month.

Watch the video below of Jan's bad day and with the help of a Google review things turned out awesome!
Why Are Online Reviews So Important To Your Business?
Consider these facts as cited by brightlocal.com when it comes to the customer:
Does Your Busines Have No Reviews, Old or Negative Reviews? Watch The Video To See How Our Program Works To Get 5 Star Reviews & Gain Trust
Your Business: Reputation Goes Digital
How important is the reputation of your business to you? The answer is of course very obvious. Every business, no matter the industry or how big or small, is dependent on their word of mouth customers which is fueled by their reputation. Most businesses have a great reputation offline but struggle with getting a consistent stream of 5 star online reviews.
When doing a search online a lot of businesses have either no google reviews, a few google reviews, old & out-dated reviews or for some they are stuck with a couple bad google or facebook reviews that they can't get rid of.
I Can't Believe Someone Gave Us A Bad Review!
The problem business owners have is how to take back some control of their online reputation. How does a business make it easy and simple for their happy customers to write a positve review on google or facebook while stopping a damaging negative review from ending up online?
Reviewmenow was created to solve this problem business owners were facing.
What Does Google Think About Reviews?
"Google review count and score are factored into local search ranking"
- source Google
Google wants to remain the best search engine in the world and they look to the opinion of local consumers through reviews to decide which businesses to show in a search (Social Trust).
It's not 100% by any means, but businesses with a steady stream of positive reviews get preference. Google also recommends that business owners respond to reviews, both good and bad.
We can show you how many people are searching for your business on Google each month. Both by business name and category search.
Have you verified your Google Business Page? Not sure? Either way we can help at no cost!
Realtor and Flooring Store Case Studies
"I knew I had made the right move when I started getting new reviews right away and clients were mentioning the new reviews they read on Google." - Jody Miller, Remax Kelowna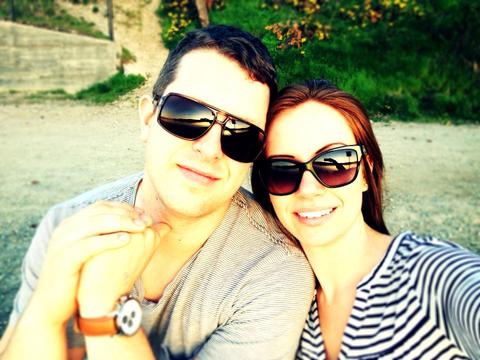 "We always try to ask how people hear about us, and most of the time it's our Google reviews! We have Review Me Now to thank for getting the word out about our amazing customer service! Thank you Reviewmenow!" -
Peter & Rebecca, Kelowna Floors
Interested? If you are I am sure you would like to know how much it costs!
Our program is very affordable and many business owners are suprised how fair priced we are.
We just need to know a few details and you will be emailed our pricing. No Obligation, No Pressure Sales. Just click the button and fill out the form below to Get Pricing and more details on what's all included.